Michael Dinneen | LCSW, CSAT, CMAT | Founder & CEO
Michael has worked in the mental health field for over 25 years, primarily focused on addiction, trauma, and co-occurring disorders. Prior to cofounding VL and DCC, Mr. Dinneen served hundreds of patients at CeDAR for over a decade and was responsible for designing and implementing key parts of the clinical programming, including the 30 day Primary Program, the 60 day Extended Care Program, the 71 day Professionals Program, and the Intimacy Disorder track. Mr. Dinneen is an author, an international trainer and mentor for substance abuse counselors, and regularly presents at industry conferences across the U.S. Mr. Dinneen earned a B.A. in education at Boston College, and a Masters of Social Work at the University of Denver. Michael has been happily married to Jill for 20 years, and is a father of two high school aged children. He loves outdoor adventure, travel, and spiritual development.
Formation Program for Spiritual Directors, Vincentian Spirituality Institute, 1998
LCSW (Licensed Clinical Social Worker #992263), 1999
CACIII (Certified Addictions Counselor, State of CO), 1997
IFS Level III trained
CSAT (Certified Sexual Addiction Counselor) #2009C-0850, 2011
CMAT (Certified Multiple Addiction Therapist) Work and Financial Disorders #2009C-8050, 2014
EFT trained
Dustin Knutson | Executive Director
Dustin Knutson serves as the Executive Director at Valiant Living. He holds a Doctorate in Strategic Leadership from Regent University and has over 15 years of experience in various leadership and advisory roles across government, for-profit, and non-profit sectors. His career is marked by successful strategic initiatives, guiding executive decisions, and mentoring individuals and businesses to reach their full potential.
Dustin's professional journey has taken him across the globe, where he has advised executives at the world's largest company, Saudi Aramco, and undertaken international assignments spanning South America, Europe, and the Middle East. He has been fortunate to learn from esteemed global executives, academics, and industry experts who've deeply influenced his leadership approach and servant leadership philosophy.
At Valiant Living, his motivation is to lead with purpose, facilitate transformation, and empower individuals and families to reach their full potential.
Peter Boland | Chief Marketing Officer / Admissions Director
I am Peter Boland, the Chief Marketing Officer at Valiant Living. I lead the Admissions, Marketing, Business Development and Alumni teams in our collective effort to help those in need find help. I bring 25 years of business development and marketing experience to our program and I am honored to be able to devote my talents to the deeply purposeful and transformational work we do at Valiant.
My previous roles at Valiant in Housing, Case Management and Admissions, have afforded me a wide angle view of the healing process that our clients experience during their time with us, from that difficult first call to the many victories that are achieved along the way. Being able to contribute to healing trauma, overcoming mental health challenges and putting people and families back together is the most rewarding and purposeful work I have ever done.
Travis Simmons | Director of Operations
My name is Travis Simmons and I am the Director of Operations at Valiant Living as well as the compliance and quality improvement officer. I have performed several roles within the company in direct client care, recovery housing, and operations.
My area of expertise is working with our teams to ensure that our systems and processes run smoothly so that the best possible care can be provided. Having experienced my own recovery journey is what drives me to give back to our community and those in need of our services. I believe that our collective experience is something that can make a tremendous difference in the world.
DR. Laura Martin | BOARD CERTIFIED ADDICTION PSYCHIATRIST, MD | MEDICAL DIRECTOR
Dr. Laura F. Martin received a B.S. in Psychology from Duke University and her M.D. from Wake Forest University School of Medicine. She completed Psychiatry Residency training at the University of Colorado School of Medicine (UCSOM) and a Research Fellowship at the Denver Veterans Medical Center. She was employed with UCSOM full-time until joining Valiant Living in 2019. Her professional roles at UCSOM included Medical Director at the Center for Dependence, Addiction and Rehabilitation (CeDAR), Medical Director of the Behavioral Health and Wellness Program, Associate Program Director of the General Psychiatry Residency Training Program and Program Director of the Addiction Medicine Fellowship.
She has served as the President of the Colorado Society of Addiction Medicine and Co-chair for the Treatment Workgroup of the Colorado Consortium for Prescription Drug Abuse Prevention. She is Board Certified in General Psychiatry and Addiction Medicine. She has published numerous peer-reviewed manuscripts in both general and addiction psychiatry and as a reflection of her commitment to her work, she has been recognized as a member of the American College of Psychiatrists, a Fellow of the American Society of Addiction Medicine, and a Distinguished Fellow of the American Psychiatric Association.
She is excited and honored to be able to synthesize her many prior work experiences in her role as Medical Director at Valiant Living.
Malissa Fantanarosa | Wellness Director
Malissa Fantanarosa is the Wellness Director at Valiant Living. She has worked in the areas of wellness, fitness, and mindfulness for more than 20 years focusing on physical movement, meditation, spirituality, balanced lifestyle, and intentional connection to self.
Malissa is both a practitioner and a teacher of various forms of yoga including Hatha, Vinyasa, Yin, Restorative, and Yoga Nidra. She believes that embodying the practice is a way to live a more meaningful, productive life, so she employs these lifelong skills to create programs that lead clients on their path to freedom, self discovery, purpose, passion, and potential.
And, because no two individuals are created the same, Malissa firmly believes in customizing a mindfulness practice that is sustainable well after formal treatment ends. Breathing exercises, guided visualization, emotional freedom technique, yoga at the wall, aromatherapy, walking meditation, forest bathing, sensory meditation, journaling, integrative somatic therapy, mantra development, chanting, sound bathing, and yoga Nidra are just a handful of the modalities taught to Valiant's clients.
When she's not leading weekly groups or working with clients to cultivate their spiritual practices, Malissa is moving in the great outdoors. She thrives on developing wellness, yoga, and experiential programs utilizing the beauty of Colorado and nature as a way to help clients reconnect more intentionally to their authentic nature.
Malissa is passionate about nature and the future of our planet. Her love language is quality time with others which generally means playing outside, hiking, biking, paddleboarding, trail running, camping, skiing or traveling.
Olivia Vita | Human Resources Manager
I am Olivia Vita, the HR/Admin Manager at Valiant Living! My career began as a teacher, but a higher calling led me to Valiant Living, where I've found my true purpose. This unique path has given me a fresh perspective and a profound passion for people's well-being. My dedication to nurturing a supportive workplace culture at Valiant Living is driven by this unwavering passion. Alongside our exceptional staff, we've created an environment that values care, collaboration, and personal growth.
Through these experiences, I've witnessed the transformative power of a nurturing workplace for both our team and the clients we serve. What truly ignites my passion at Valiant is the profound impact we have on people's lives. Daily, I'm inspired by our clients ability to show up and do the work- something I bring to my every day as well. The opportunity to make a difference in the lives of both our clients and our dedicated team is what drives me. Outside of work, I enjoy exploring Colorado and trying new restaurants with friends.
Jill Gallegos | LPC, LAC, CSAT, CPTT | Lead Clinical / Audit / Family Therapy Coordinator
Jill Gallegos is the Lead Clinical Audit/Family Therapy Coordinator at Valiant Center. She holds an undergraduate and graduate degree in Clinical Psychology from the University of Phoenix and completed Addiction Counseling and Marriage and Family Therapy courses at the Colorado School for Family Therapy. As a Licensed Addiction Counselor (LAC) and Licensed Professional Counselor (LPC), she's also certified as a Certified Sex Addiction Therapist (CSAT) and Certified Partner Trauma Therapist (CPTT) through IITAP.
Jill combines medical knowledge and crisis intervention training to conduct specialized assessments and address complex psychiatric, mental health, and substance use disorders using research-based models and clinical interventions. She adopts a multimodal approach, recognizing the uniqueness of each person's recovery journey, and emphasizes a system's approach, acknowledging that healing within interconnected family systems requires not only individual work, but work from the entire family system. Jill places great importance on self-appreciation, forgiveness, and love in the recovery process and enjoys assisting clients in discovering these essential attributes within themselves.
In her free time Jill treasures spending time with her family and pups, traveling, camping, and being in nature.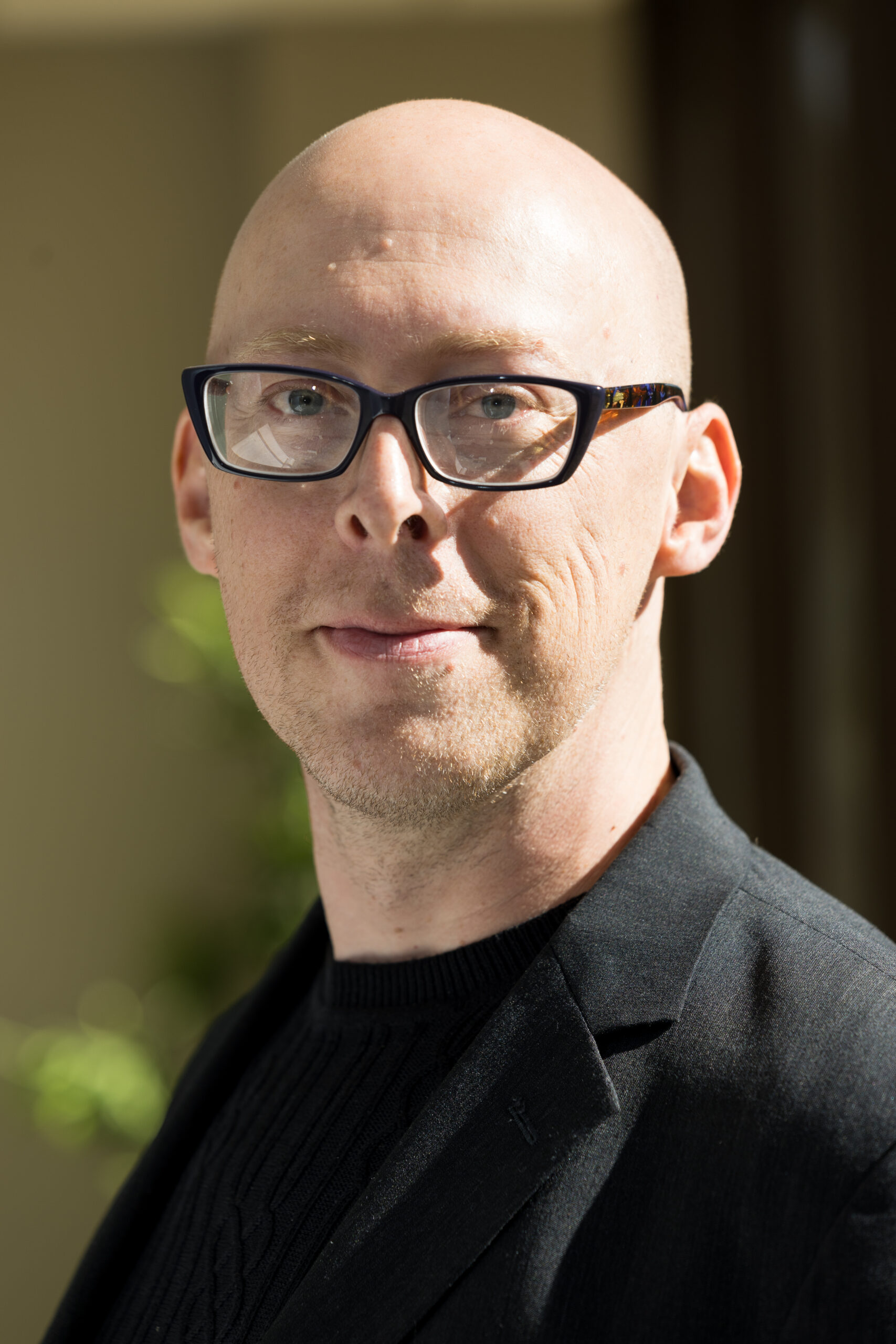 Joshua Wilde | Therapist
My name is Joshua Wilde and I practice as a clinical therapist at both our Valiant Detox Center and our Valiant Living Center. I have a Master of Social Work degree and am building my credentialing as a Licensed Clinical Social Worker, a Licensed Addiction Counselor, and a Certified Sex Addiction Therapist.
My therapeutic approach primarily revolves around Dialectical Behavioral Therapy, Rational Emotive Behavioral Therapy, and Acceptance and Commitment Therapy. Having worked in and around sexual addictions and intimacy disorders for 15 years, my therapy is fueled by compassion, curiosity, and collaborative client relationships. This focus also comes out of my own addictive history and journey into and through sobriety. It is my privilege to work with Valiant as we support our clients in rebuilding identities, lives, and relationships.
Michael M Wagner | Certified Addiction Specialist | Therapist
After a successful career in the Investment Business, I retired at 58 and moved to Colorado. Thanks to the encouragement of my wife of now 53 years, I began volunteering at CeDAR, The University of Colorado Hospital's nationally recognized Center for Dependency, Addiction and Rehabilitation.

During my four years there I began work to earn a Certified Addiction Specialist certificate. I facilitated weekly groups at CeDAR, and served as a Sponsor to selected clients under the supervision of John Hardman, MD, LAC. I celebrated my 43rd year of sobriety in August of 2023.

Through these four decades and my 10 + years of experience with CeDAR and Valiant Living, I have gained a deep insight into the challenges we addicts face day to day as we begin to establish some equilibrium in our lives, and gain the strength and humility to acknowledge our vulnerability and focus all our resources on getting well.

Perhaps more importantly I have experienced the rewards that follow a diligent program of recovery.

I love working with my fellow addicts. We are brothers. This journey turns out to be a profound gift for which I am very grateful. It is a privilege sharing my experience and all that I am learning with my peers.

Thank You Valiant for having me work with your extraordinary clients in your PHP, IOP and Detox programs
Bridget Filardi | Therapist
Bridget Filardi is a Primary Therapist at Valiant Living. She obtained her graduate degree in counseling from Regis University in 2013. For the last 10 years, her experience includes treatment centers, community mental health, group practice, and treating incarcerated women. Bridget is certified as a Licensed Professional Counselor (LPC), a Licensed Addiction Counselor (LAC), and is trained in EMDR. She has a deep passion for helping people with addiction and trauma, believing the two are inextricably linked.
Bridget is also certified as a Daring Way Facilitator, and often utilizes Brene Brown's work in both group and individual sessions. Bridget is a strong believer in the importance of the mind/body connection. She uses approaches from Polyvagal Theory which help clients befriend their own nervous system in order to practice self-regulation skills. Bridget has both a calming presence and a fun sense of humor that help clients feel at ease as they begin the journey of recovery.
Dan Meyer | Therapist
Dan Meyer is entering his second year with Valiant Living. He has held several positions in the company from housing to case management. Dan is also currently a candidate for certifications as a Licensed Professional Counselor (LPC), Licensed Addiction Counselor (LAC) through the Colorado School of Family Therapy, as well as being a Certified Sex Addiction Therapist (CSAT) Candidate through IITAP.
Dan is passionate about working with men with addictions, especially those with intimacy disorders. He believes sex addiction is a highly misunderstood disease that deserves to be addressed and brought into the light. He is passionate about supporting men who struggle with lack of empathy, compassion and vulnerability, fear, shame, and guilt associated with their addiction whether it is substance or process based.
Prior to joining the Valiant team, Dan worked for 26 years as an elementary teacher, high school athletics coach, and an athletic administrator at the high school level in Indiana. He holds a BS in Elementary Education from Ohio University and a Masters in Counseling from Indiana University.
Outside of work, Dan enjoys playing golf, sailing, and other outside activities. He's a college basketball and football fan and fervently supports The Ohio State Buckeyes.
Payton Smith | Director of Housing
Hey there! My name is Payton Smith. I am a person in active and sustained recovery, and I get to be the Director of Recovery Housing here at Valiant Living.
I have lived experience with Substance Use Disorder, I am working on obtaining a CPFS certification. Having gone through treatment and sober living myself, I hope to provide our clients with the highest quality of care. I believe a solid foundation for recovery starts with where you lay your head at night, who and what you're surrounding yourself with. I have passion for this line of work because recovery is a WE thing. I believe connection is the opposite of addiction and I hope I get to connect with you. WE do this together!
Danyelle Sandoval | Controller
My name is Danyelle Sandoval, I am the financial controller for Valiant Living. I have a bachelor's degree in accounting. Prior to joining Valiant Living, I worked as an accounting supervisor for a CPA firm. I use my experience to bring certified professional accounting standards to the internal accounting procedures of Valiant.
I love accounting and being a part of Valiant gives me the opportunity to contribute my skills and experience to a company that has a heart to help people and families.
Drew Powell | Marketing Director
My name is Drew Powell and I serve as the Marketing Director in our Communications Department. I've worked as an executive in the creative space for 20 years. I served mostly in churches and non profits as a Creative Pastor/Director.
I'm passionate about storytelling and helping get the word out about things I believe in. I'm a grateful alumni of the Valiant Living program. After doing 90 days at Valiant, my dream was to be able to partner with this amazing program to help more guys like me. I wake up every day excited to leverage creativity for the purposes of helping men find peace, joy, and freedom from addiction and trauma.